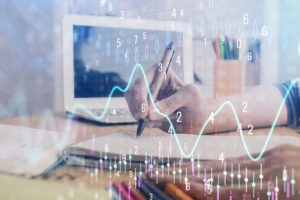 Need:
Students should have equitable access to advanced math programming.
Goal:
Increase the number of high school students enrolled in advanced math courses (Pre-Calculus/Calculus/AP Calculus/AP Statistics/dual enrollment) at their schools or at local colleges.
Update:
In Partnership with the University of Baltimore, Baltimore City High School students that meet eligibility criteria can enroll and earn 3 college credits by taking a Virtual Intro to Statistics Dual Enrollment course (MATH 115). This program will be funded by the Office of Early College Initiatives at UB and will be no cost to the students.
See the flyer for more information.