BmoreSTEM is currently operating as a volunteer-based organization which we call BmoreSTEM 1.0. The purpose of the BmoreSTEM 2.0 workgroup is to take our organization to a new level which we call BmoreSTEM 2.0. The major differences between BmoreSTEM 1.0 and 2.0 are that in its next incarnation are:
BmoreSTEM 2.10 will have staff (full or part-time)
BmoreSTEM will have official non-profit status
BmoreSTEM will have a formal organizational infrastructure (It will be an entity of its own or under an existing umbrella / backbone organization)
The BmoreSTEM 2.0 workgroup:
Need: BmoreSTEM needs sustainable infrastructure to grow STEM in Baltimore.

Objective

: Develop BmoreSTEM infrastructure and cultivate resources to make it sustainable.

Strategy/Activities

: Developing strategic plan for ecosystem
building with both the current workgroup initiatives and the
broader impact this ecosystem seeks to have.

Metric

: TBD as we solidify the broader impact this ecosystem
seeks to have.
Co-Chairs: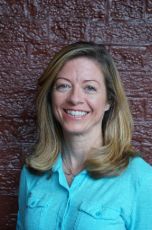 Jay Harvey
List of Members:
Dianne Conley
Kevin Leary
Joshua Gabrielse
Jeanna McGuirk
Christine Newman
Natalie Janiszewski
Nevada Winrow
We count on your help!
Volunteer for a workgroup or committee now.