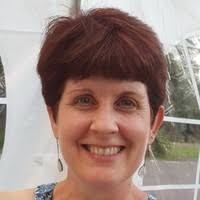 Kelly Oglesbee is the Community School Coordinator at Benjamin Franklin High School. She began her work with children and youth in Baltimore City in 2000 at Port Discovery Children's Museum. Kelly spent 8 years at Port Discovery managing the museum's after school program, developing partnerships and spearheading special initiatives. She advanced to the position of Associate Director of Education & Community Enrichment. She received the Outstanding Program Partner/Autism Services Award in 2008 from the Abilities Network for her work developing museum experiences for children with autism.
In 2008, she became the Community School Coordinator at Barclay Elementary/Middle School. Kelly facilitated the implementation of the community & school engagement strategy, including the establishment and maintenance of a broad range of community partnerships at the school. She was awarded the Outstanding Community Partner Award from The Johns Hopkins University Center for Social Concern in 2014.
Ms. Oglesbee became the Community School Coordinator at Benjamin Franklin High School in 2015. At Benjamin Franklin, she oversees the implementation of the community school strategy, leads the attendance and student support teams, and is the lead on many special projects at the school and in the community.
Kelly earned a Bachelor of Science Degree in Psychology from The Pennsylvania State University. She obtained her Masters of Education from Towson University.
She is founder and CEO of an organization called Immersive STEAM, an organization dedicated to promoting rigorous Science Technology Engineering Art and Mathematics (STEAM) experiences for students. Currently, she travels across the state as a professional developer for Code.org, Computer Science Teachers Association (CSTA), and the Maryland Center for Computing Education (MCCE). She also engages in philanthropy to increase the quality, quantity, and diversity of the STEM pipeline. Additionally, she is on the board of Let's Go Boys and Girls.
Before founding Immersive STEAM, she spent 17 years teaching in three Baltimore County Public Schools (Hawthorne Elementary, Vincent Farm Elementary, and Relay Elementary). Prior to becoming a teacher, she was a software developer with Versar, Inc. for 15 years.